So, you're sure you want to do this? Really sure? Well, it's not a guarantee just yet. Once you've decided that you're going to put your body through the wringer, you have to apply for the race. The pool of runners is limited due to the environment that the race runs through, so unfortunately not everyone who applies will get in.
May 8th (12:01am – a Sunday) to May 15th (11:59pm – a Sunday) 2022.
There is

no mail-in application

. Only online applications are accepted.
You must apply online even if you are a 10-time finisher, an auction winner, or a previous winner.
Basically, if you want to be in the race, you have to apply online no matter who you are.
You will need to pay an application fee plus a processing fee ($5.00 + processing fee).

After May

 15th, no new entries will be accepted.
All lottery winners and accepted runners will be notified via email of their acceptance.
The accepted runners will be given a link to sign up for the Ridge Run.
May 22nd (12:01am, a Saturday) to May 30th (11:59pm – a Sunday) 2021
There is no waiting list or substitution list.
The entry fee is $90 plus processing fee.
ACCEPTED RUNNERS RACE REGISTRATION – LINK TBA
IF YOU DO NOT REGISTER BY 11:59PM ON MAY 30th, YOU HAVE LOST YOUR SPOT!
Public notification of all those who are officially entered posted on the BSWD website so you can scope out the competition.
Saturday, August 13th, 2022
When you go online to complete your race application, you will have the opportunity to write a short paragraph stating why you should be in the race. Some examples:
"I've tried to get in the last 4 years, and this really isn't fair anymore, is it?" or "I have a terminal illness, and this is the only thing that is keeping me alive," or "My name is Mike Wolfe," or "My grandfather is Ed Anacker and it would be a shame if the Chronicle got hold of my story and you wouldn't let me in the race!" This paragraph may be the make or break reason you get into the race. Make us laugh, make us cry, make it count (and, now, make it short – paragraph size limited to 400 characters)!
If you are not notified by May 22nd that you have been accepted, then you are simply not in for this year. There will be no passwords to enter the race, so if you are not selected but choose to enter the race anyway, we appreciate your donation and you should know we do not give refunds. No refunds for any reason.
There are NO refunds for ANY reason. If you must drop out of the race, your entry fee will be donated to a local non-profit and they will be grateful for it. If you break your leg June 15th and want a refund, it will instead go to a great cause.  If your sister decides to get married race day, the entry fee will again go to a great cause. You get the picture.
There are NO registration transfers for ANY reason. See point #3
There is no waiting list.
We are Proud to support Reach Inc with a raffle entry to the race. Typically the raffle is held around April/June. Please head on over to Reach's Website for more info to purchase tickets for your chance to win as well as support a local nonprofit.
For full information, including how to purchase tickets, please head over to Reach's website.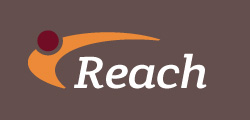 MUSEUM OF THE ROCKIES AUCTION
The absolute last chance way to enter the Ridge Run is to win the last entry given out at auction at the Museum of the Rockies '15th Annual Culinary and Wine Classic' fundraiser July 9th.  Go to www.museumoftherockies.org and get more information.
RUN FOR HER AT THE BRIDGER RIDGE RUN
Are you interested in running the Bridger Ridge Run this summer?
Are you a supporter of Central Asia Institute and our mission to bring peace through education in Central Asia?

HER, CAI's fundraising program, is partnering up with The Ridge Run this year, and one lucky person will be selected to run in The Bridger Ridge Run for HER.
Whether this will be your first ridge run, or if you've been running it for three decades, this is a great opportunity to dedicate your run and your efforts to an important cause.
When you run for HER, you get to participate in the one and only Bridger Ridge Run, while fundraising to support CAI's programs overseas.
The best part is that 100% of donations goes directly towards programs. Every dollar raised will go towards providing education for girls in Afghanistan, Pakistan, and
Tajikistan.
If you are interested in running the Bridger Ridge Run for HER, please include information on why you would like to run for HER in your essay when you register for the race.
Good luck!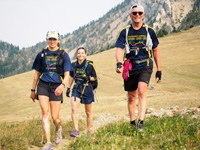 The Ridge Run Is Proud To Support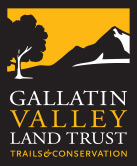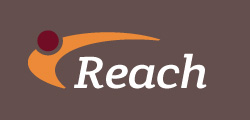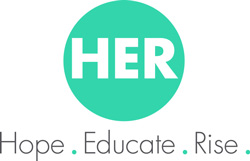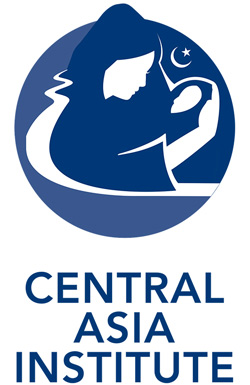 The Ridge Run Is Proudly Supported by