As a one-time replacement of the Baldy Blitz, which was postponed by COVID, then canceled due to the Bridger Foothills Fire, the Wind Drinkers are offering the Garnet Mountain Blast – a virtual mountain race!
Race Specifics
This is a virtual event.  You run the course, timing yourself, and submit your finishing time below.  You can run any time within the dates October 10th to October 25th.  In order to be listed in the results, and be eligible for prizes, you must submit your time in the form below (only one submission is allowed – if you submit more than one time, only the first one submitted will count!).
We have been given permission from the Forest Service to hold this event under the following conditions, so please adhere to these strictures:
No entry fee can be charged (so it's FREE!  Good deal, eh?)
It can only be advertised within our club membership (so this web page does not have a publicly advertised URL – you should only know about it through communications sent by the club)
The event period must cover at least 3 weekends, to allow enough "time space" for social distancing
The experience of those renting the Garnet Mountain Lookout should not be impacted by our event (you'll notice the finish line is not at the lookout, for this reason) – so please do not go up to the lookout and disturb those who might be renting it
In addition, please follow current health department guidance on coronavirus precautions – travel in small groups only with household members or regular partners, maintain social distances, wear masks when around others, etc.
Race Location and Course
Race location is at the Storm Castle / Garnet Mountain trailhead.  To get to the trailhead, head to Four Corners, then take 191 south through Gallatin Gateway and into Gallatin Canyon.  About 0.7 miles past the Storm Castle Inn (now known as The Inn on the Gallatin), turn left where the brown signs point to Storm Castle Creek.  Cross the Gallatin on the old bridge, turn right (south), and drive about 2 miles to the trailhead.  Here's a Google Map link to the race location.
The race course is on the south side of the road (don't head up to Storm Castle Peak).  Head south from the parking area, and cross the bridge over Storm Castle Creek; start timing from the south end of the bridge (the official start line).
Run the Garnet Mountain trail, climbing around the west side of Garnet Mountain to its southern flank, finishing where the trail intersects the gravel road/ATV trail on the south side of the mountain, at about 3.2 miles from the start (the official finish line).  Note that the finish is NOT at the Garnet Mountain Lookout, for reasons detailed above.  A course map and profile are at this MapMyRun page.   
Please be aware that this is a steep uphill route, climbing more than 2,000 feet over a little more than 3 miles.  Also, be aware that the MapMyRun map indicates a distance of 2.64 miles, but finishers so far report GPS measurements of 3.1 – 3.3 miles, which we suspect are more accurate!
Race Safety
This is an event in a semi-wilderness setting, and there are no facilities, so treat this like you are going out for a long hike in the mountains.  Be aware of the weather forecast, and dress appropriately.  Carry any drink and food you might need, as well as weather protection.  If you go alone, be sure to let someone know where you are going, and when you're expected back; better is to have a running buddy along.  You will likely not be able to get cell service in most places along the route.  This is a steep climb; when you finish, you still have to take the trail back down, so don't expend all your energy on the uphill – keep something in the tank so you can make it back down safely!
Be aware also that it is hunting season.  Wear bright clothing – blaze orange is always a good fashion statement.  The last weekend is the start of deer/elk rifle season, so be especially aware if you plan to go over those last two days.
Moose and bear have been seen along this trail.
Prizes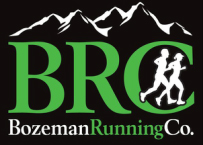 Bozeman Running Company is offering $25 gift cards to the fastest male and female runners, and the Wind Drinkers will chip in another $25 gift card and a BSWD water bottle or thermos, as well!  In addition, the Wind Drinkers will do random prize drawings for additional BSWD running swag.  Be sure to submit your time, in order to qualify!  Winners will be drawn on Monday, October 26th, and will be notified by email or phone.
---
Men's Leaderboard
Garnet Mountain Blast Men's Standings

| Charles Smith | 1:02:17 |
| --- | --- |
| Darryl Baker | 1:03:30 |
| Ryan Fitzpatrick | 0:48:03 |
Women's Leaderboard
Garnet Mountain Blast Women's Standings

| Crystal Beckman | 1:35:02 |
| --- | --- |
| Angie Kociolek | 1:10:22 |
| Lori Johnson | 1:10:22 |
| Jessica Bosch | 0:49:24 |
---
Time Entry
Submit your time on the course in the form below.
Race time entries are now closed! Thanks to all that ran our Garnet Mountain Blast, and congratulations to our top finishers, Ryan Fitzpatrick and Jessica Bosch! All winners of prizes will be notified of their winnings by October 28th!